I'm two days in to the site redesign for Jinglebell Junction and I thought I'd post an update of my progress so far. How exciting it is!
Luckily, I've had well more then two hours a day to dedicate to the theme over the last couple of days, so I've gotten much more done than expected.
Yeah, I know I said I was going to get the functionality of the site in order first, then move on to the fun part – the design aspect – but I didn't stick to that plan entirely. I am weak! So here it is, a screen shot of the progress, you can see that I have most of the design features in place.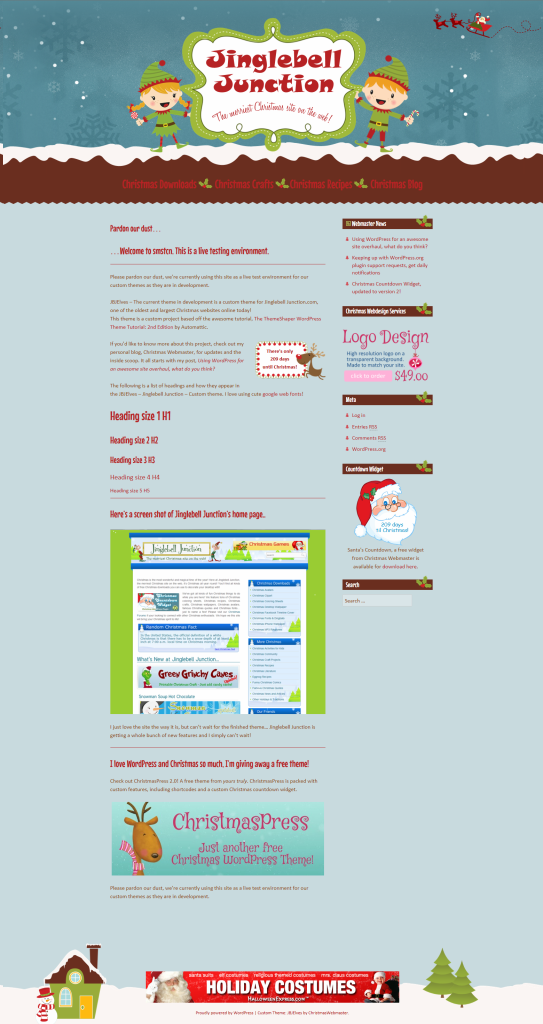 I can't wait to get the site updated to the new theme, but I'm taking my time. Next up, I'll be working on custom post types and making custom page templates.
Since I want the different sections of the site to have different headers and perhaps even custom sidebars and footers, there needs to be many custom template files created, as well as the individual header graphics.
I'll check in soon with the latest progress!