UPDATE:
Splitweet has been acquired by HootSuite and as of March 2013, the website is no longer supported. I recommend
TweetDeck
😉
Splitweet – manage multiple twitter accounts from one easy dashboard.
Do you have more than one twitter account? Find it a hassle to log in and out of multiple accounts every day? Then fret no more! With this web based tool you can manage multiple twitter accounts from one easy dashboard – and it's completely FREE!
Since I run a network of nearly two dozen Christmas sites, keeping up with social networking has been one area that I have completely dropped the ball on. At one point, I seriously thought about farming out the job to my teenage daughter, but I'd really rather do it myself.
It's just such a hassle logging in and out of multiple twitter accounts every day. I even keep four different browsers logged into different twitter accounts, but I'm still slack about posting to them, because of the time involved.
I recently stumbled upon Splitweet after a quick google search, and woah!! What a relief it's been. Now I simply login to one website, in one browser, lol, and I can post to multiple twitter accounts with ease, in no time at all. Yay, I'm going to be productive again!
Here's a few screenshots:
1. Adding Twitter accounts
Find Add a new account and click the Authorize button.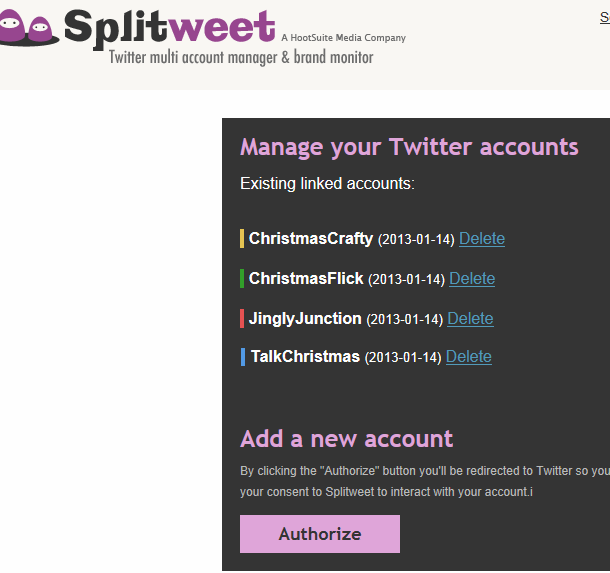 Next, just click on Autorize App, login to your twitter account. Add as many as you want.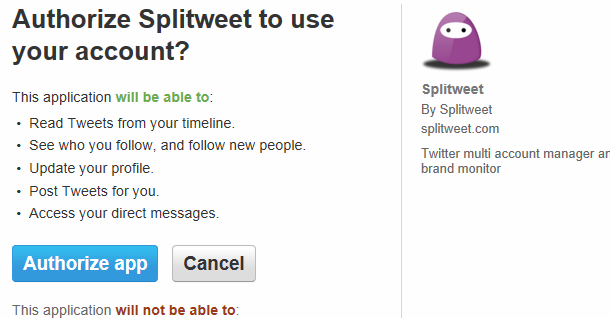 Now go Tweet!
Click the check box next to the twitter account you'd like to send your tweet to – you can send to one, or all. Type your message, maybe post a photo. click Tweet It!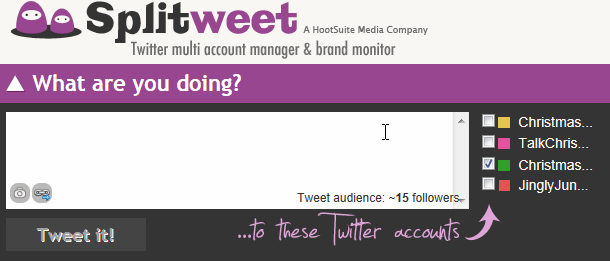 This is a great tool to lighten the workload for those of you who tweet to multiple accounts.

Helpful Hint: You can use Splitweet for double duty by allowing your twitter accounts to post your tweets automatically to their corresponding facebook pages. To set it up, visit your twitter account's profile settings page.