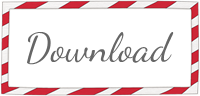 Christmas8 – Flat Christmas Icons Free Download
I'm really liking the new flat design trend and I just love the Metro UI Icon Set by dAKirby309 that you can download for free over on deviantart. The set includes over 750 Windows 8 OS inspired icons. I looked through about the first 500 icons in the pack but I didn't see any Christmas ones in there, so of course, I had to make a few.
Download the Christmas8 Flat Christmas Icon pack for free and use anywhere you want. The set includes 14 flat Christmas icons in various colors. I also included multiple sizes with in the folder so you have everything from 16 x 16 to 128 x 128. Enjoy and Merry Christmas!